Lodging
The Property
Hotel Lulu's property has been designed as an escape that encourages guests to slow down, recharge, and escape the buzz of the city. The main property includes a pool, herb garden, formal garden, the hotel restaurant (Lulu's) and an intimate cocktail bar (Il Cuculo). In addition to the main property guests can book the Hotel Lulu Annex just blocks away from the grounds for a more private experience.
The Hotel
Hotel Lulu's main grounds house 14 rooms in 6 bungalows throughout the property in addition to a restaurant, bar, pool, herb garden and formal garden. For guests looking for a more private escape or a group get away, the Hotel Lulu Private Annex is just blocks away and has three private houses sleeping up to 8 guests with a shared lawn and 2 outdoor showers.
Grandiosa
2 Bedroom
The largest suite on the grounds with two bedrooms one with a canopied king bed, one with two twin beds, one shared bathroom with walk in shower, an indoor lounge area, wet bar, and large outdoor porch for private dining or lounging. The Grandiosa Bungalow has been thoughtfully designed using antique furniture carefully selected objects and every detail has been customized to provide a comfortable escape from the urban chaos. The Grandiosa suite can be combined with the adjoining Grande suite for addition guests.
4 guest maximum
Book Now
Grande
King Bed & Twin Bed
The perfect suite for a romantic getaway or when three's company. All three Grande suites feature a canopied king bed in addition to a napping room with a twin bed, seating area and en suite bathroom with walk-in shower. The Grande Bungalows have been decorated with carefully selected and restored antiques and a variety of curiosities for guests.
3 guest maximum
Book Now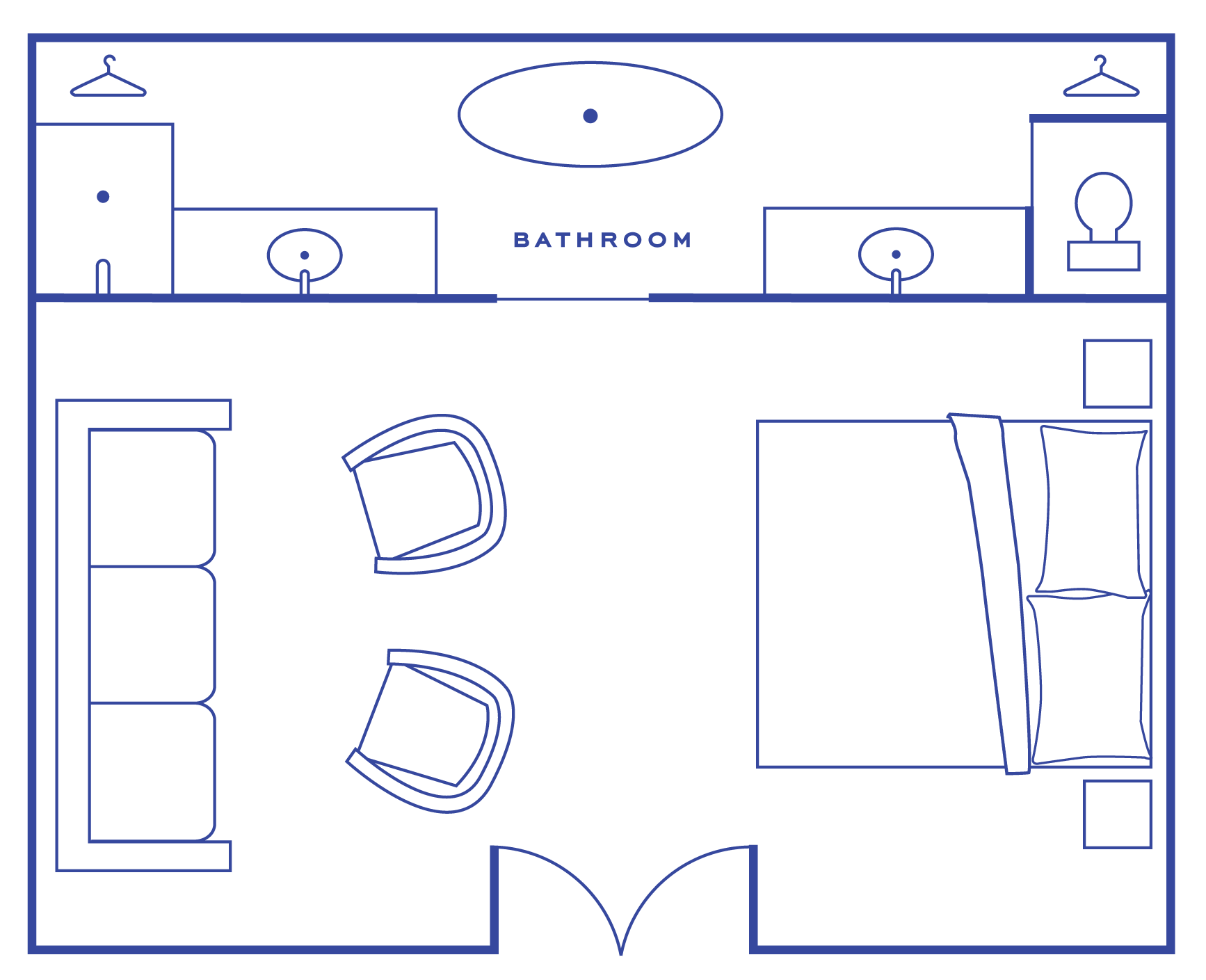 Amanti
King Bed
The Amanti suite is for lovers! The single Amanti suite features a canopied king bed, lounge, and a soaking tub in the en suite bathroom in addition to the standard walk-in shower. The porch overlooks the formal garden and is the perfect place to share a bottle of champagne after a luxurious soak in the tub. Let us know if you would like us to have a hot bath ready for you while you are out and we will prepare it for you.
2 guest maximum
Book Now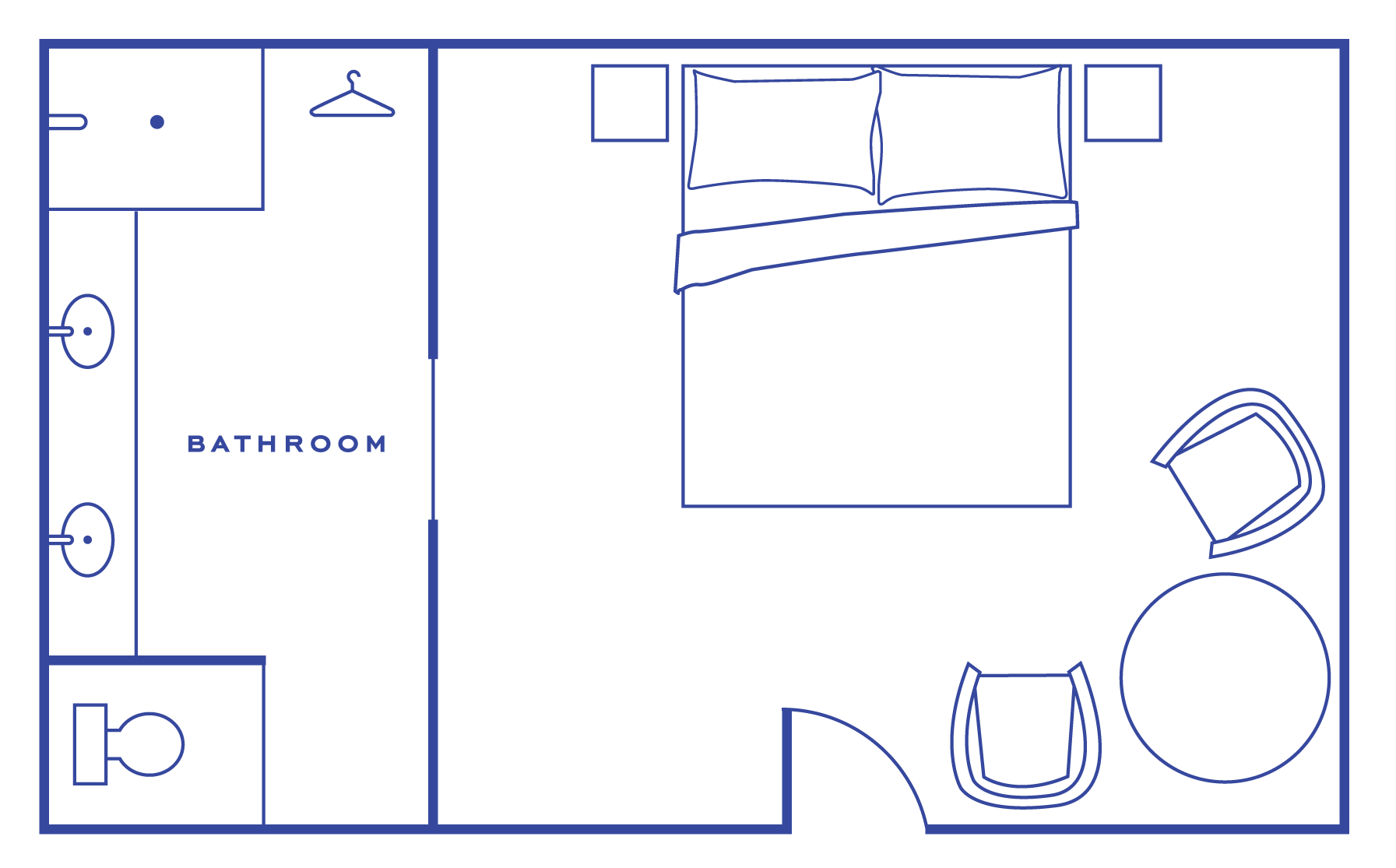 Classica
King Bed
Our five Classica quarters feature a canopied king bed, small seating area, a private outdoor dining area on the porch and one en suite bathroom. Our Classica quarters are thoughtfully designed using antiques and a curated selection of objects combined with modern conveniences to keep you comfortable.
2 guest maximum
Book Now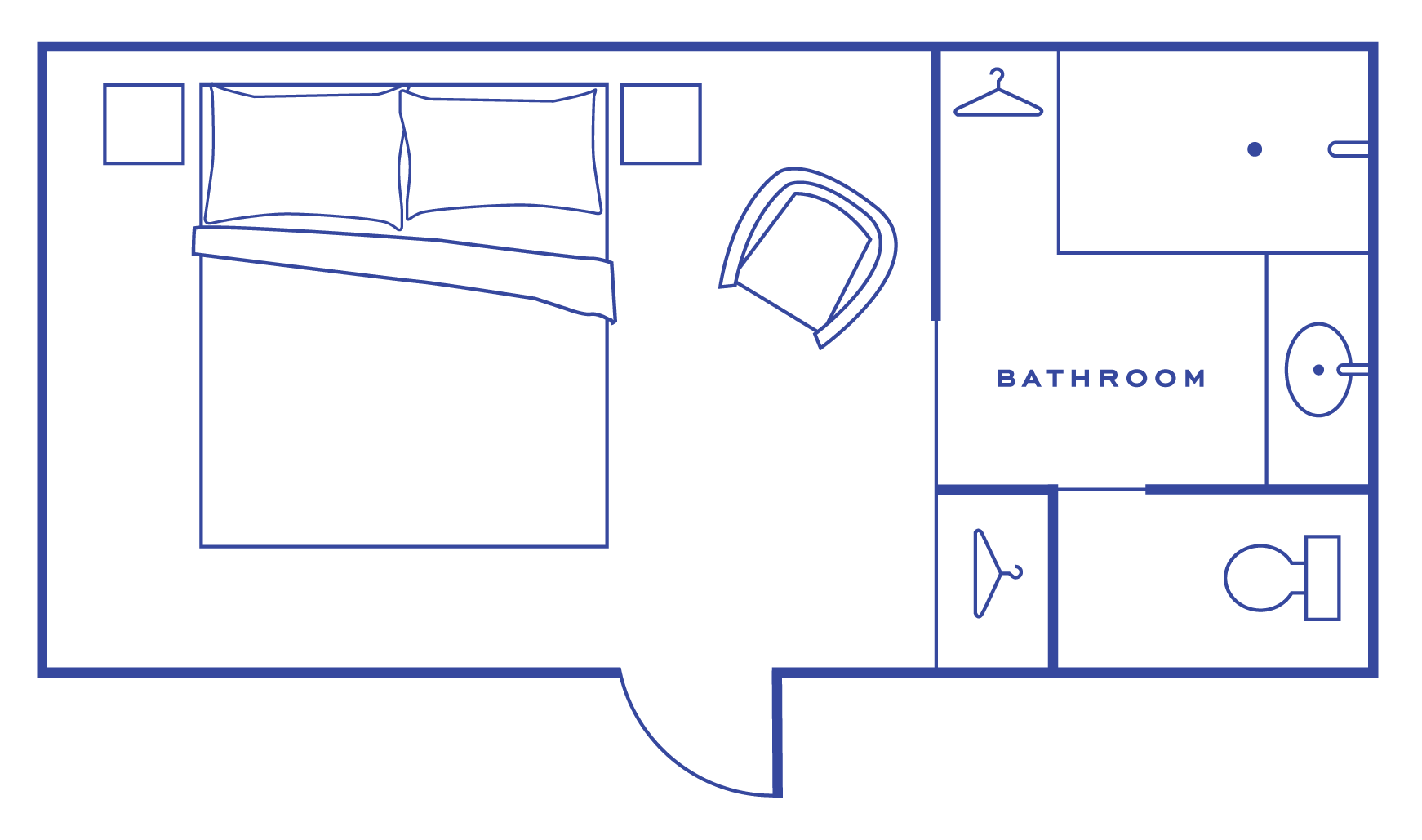 Studio
King Bed
Our Studio and Studio Extra are perfect for the guests who want to live by the pool and order room service. Two studio quarters overlook both the Hotel Lulu pool and the herb garden and feature a canopied king bed, en suite bathroom, and small seating area. Just like all of our rooms, the studios feature one of kind antique, vintage and custom pieces with modern day conveniences to make your stay as comfortable as possible. The Studio Extra (208B) has a little bit more room to dance and a private porch.
2 guest maximum
Book Now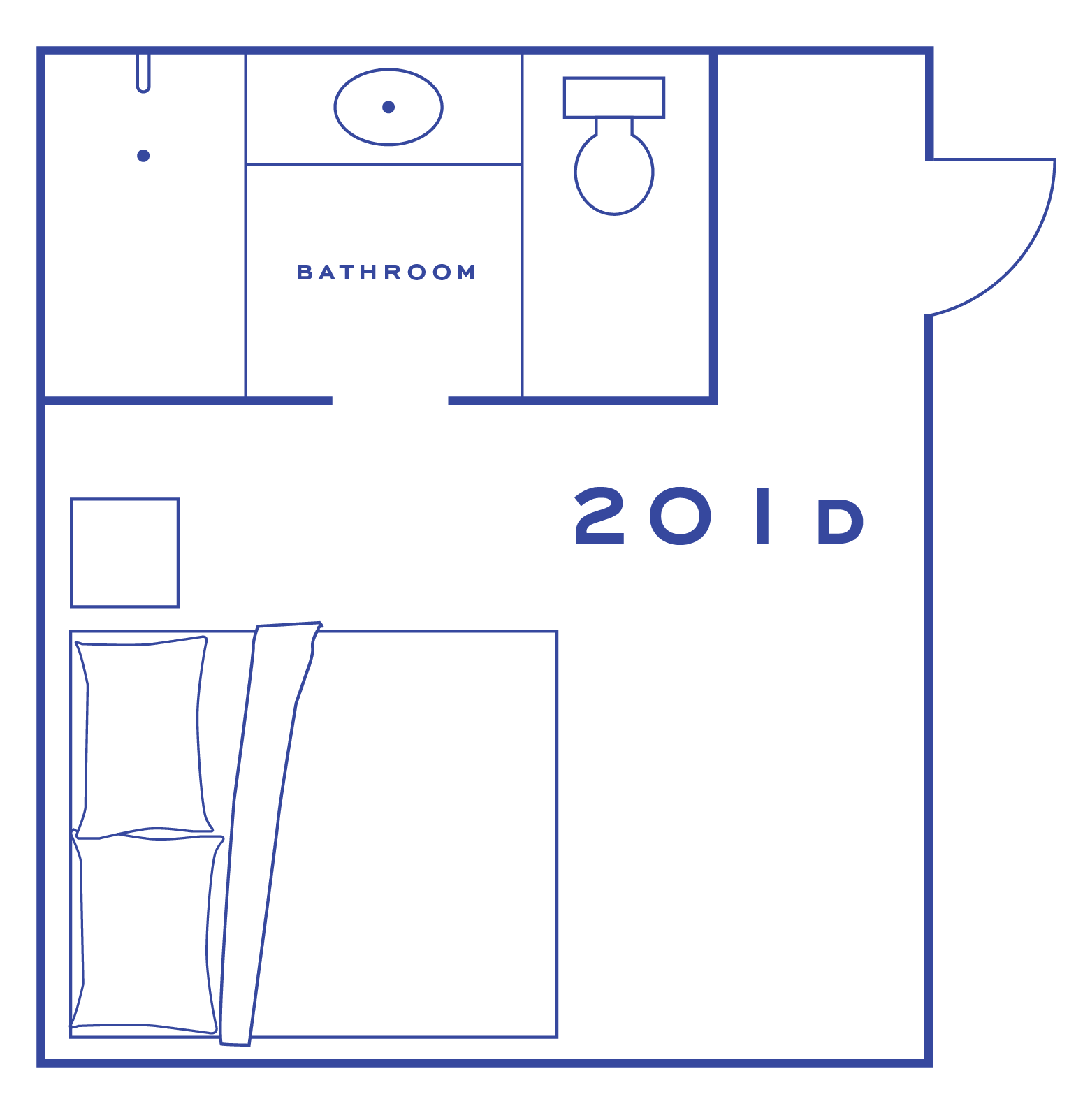 Piccola
Two twin beds or one full bed
Located upstairs in the historic former residence of Faith Bybee, we have two Piccola rooms perfect for travelers who needs a little less space but all of the charm Hotel Lulu provides. Both Piccola rooms are decorated with carefully selected antique pieces and custom furniture and have private en suite bathrooms with walk-in showers. 201E has two twin beds and 201D has a full bed.
2 guest maximum
Book Now
HOTEL LULU: THE ANNEX
The Annex features three stand alone houses from different times in Round Top's History including the Hotel Lulu's owners' past private residence. Each house can be rented individually or for a group of up to ten guests. All houses include flat-screen televisions, bluetooth speakers, complimentary wifi, custom Italian linens, locally sourced snacks, air conditioning and Le Labo toiletries.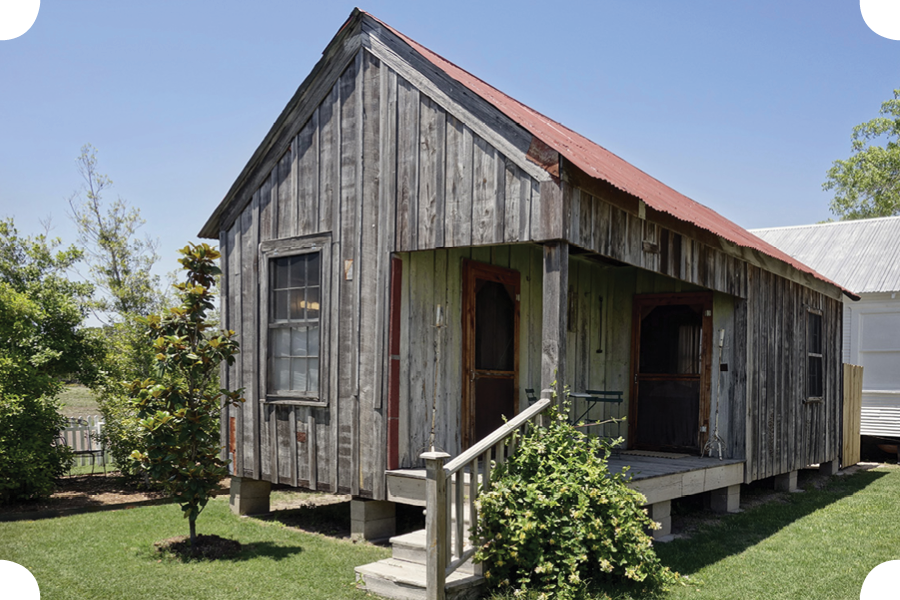 Bybee Cottage
The 1880s Bybee Cottage was purchased from the Bybee Foundation-an organization responsible for helping preserve German immigrant structures in Round Top. The cabin features a king bed, fully renovated bathroom with soaking tub and preserved patina. The Bybee's front porch makes room for a French bistro table, a prime place to enjoy a cup of coffee in the morning.
2 Guest Maximum
Book Now
Winn House
Dating back to the 1830s, the lovingly-restored Winn house belonged to the city's first settler, James Winn. Just past the front porch swing, guests find a carefully updated interior that balances the home's past while adding modern appeal. Wide plank walls and refinished hardwood floors blend with chic pendant lights and art collected during the Palacios' many world travels. The WINN features a full kitchen, king bed, lounge space with a pull out sofa, complimentary wifi, wine and gourmet snacks, and just off the main bedroom, a refinished bath with a picture-perfect clawfoot tub and an outdoor shower.
4 Guests Maximum
Book Now
The Nest
The former private resident of Hotel Lulu's owners, this Houston West End bungalow has been updated with an open floorpan and contemporary bathroom. Midcentury furnishings, a king bed and an additional murphy bed make the nest a luxury suite or a group getaway.
4 Guests Maximum
Book Now